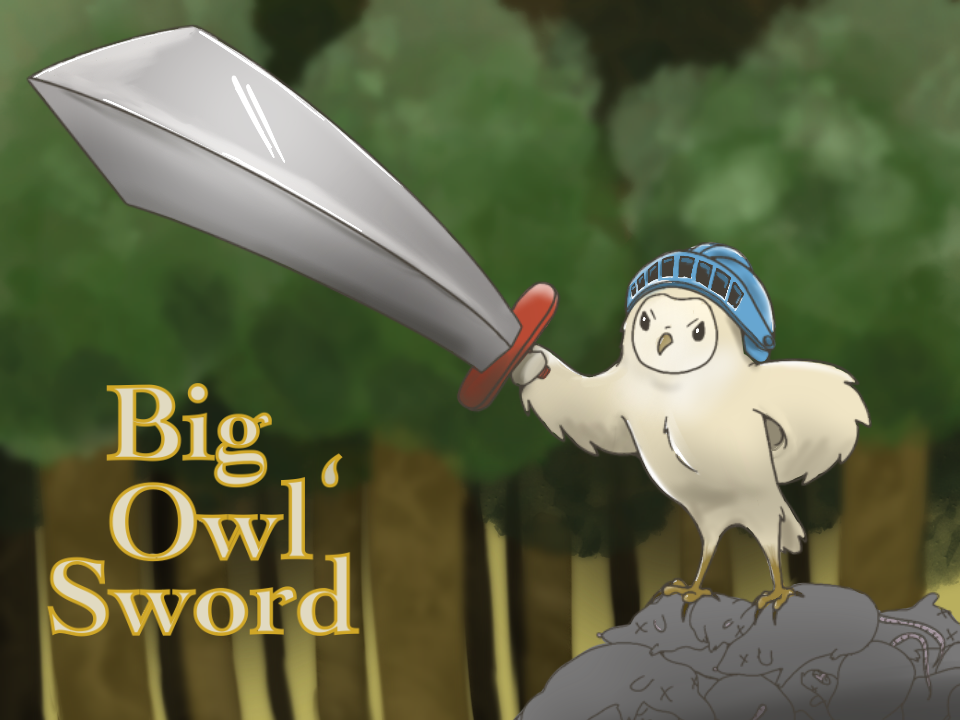 Big Owl' Sword
Armed only with a cursed sword that feeds off the enemies' souls, the Owl Knight makes its last stand against hordes of the accursed Rodent Kingdom. Although its fate is sealed, the prideful warrior won't go down alone...
Originally created for Trijam #166 with the theme "Upgrade your weapons"
Controls
Direction Arrows / WASD - Move
X / P - Rotate Sword clockwise
Z / O - Rotate Sword counterclockwise
R - Restart and try again
Features
Feed your cursed sword with the souls of your foes to empower it further.
Your sins weigh tremendously upon you, you can only handle the sword or move at a time.
Keep piling up the rats' corpses, as your weapon's boons are not forever.
Destiny gives no second chances, one hit is all you have.
Download
Click download now to get access to the following files:
Build_1.2.zip
Play in browser
Comments
Log in with itch.io to leave a comment.
This is adorable and hilarious. Great job!
Nice game !
Controls are disturbing first, the accumulation of upgrades that you lose with time works well !